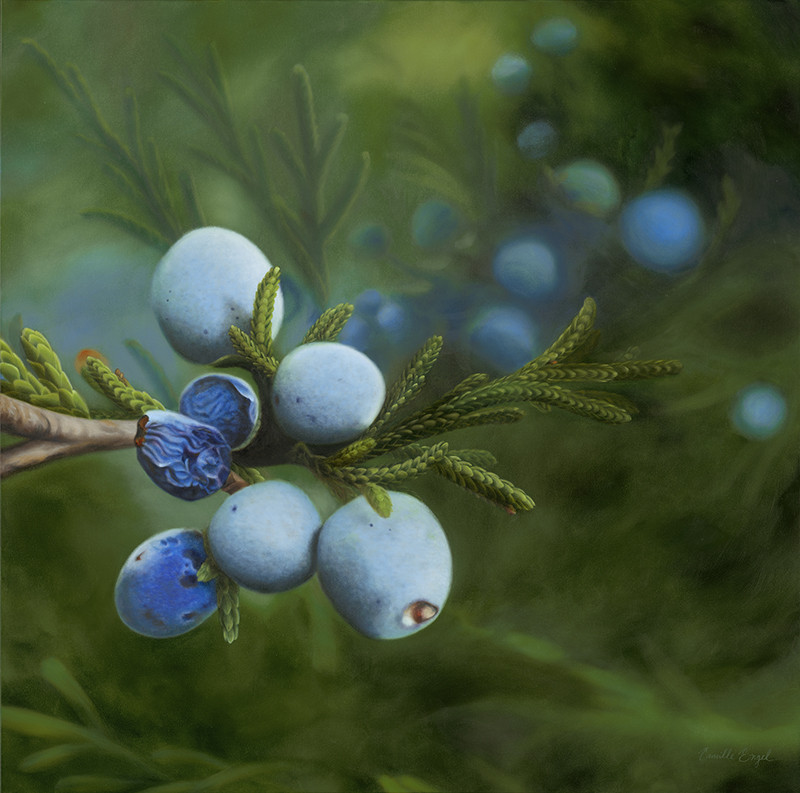 Tranquility
40 x 40 inches / Oil on Canvas / catalog # 315-17
For inquiries regarding this painting, including pricing information, please contact the artist or the gallery through which you found the artist.
You may reach the artist by phone at 615-289-2264 or inquire online.
The Eastern Red Cedar is the Tennessee State evergreen.
• 2019 — "Editor's Choice AWARD," International Artist magazine, International Guild of Realism Winter Salon.
• 2018 — "Favorite Subject" AWARD Winner by "International Artist" magazine.
PROVENANCE: 2017-2019 SOLO MUSEUM TOUR "My Tennessee Home: The Paintings of Camille Engel" depicting the Tennessee State Symbols.
• Parthenon Museum, Nashville, TN: September 14 – December 31, 2017
• Ellen Noel Art Museum, Odessa, TX "Captured by Detail": February 22 – May 20, 2018.
• Customs House Museum, Clarksville, TN: October 16, 2017 – January 2, 2018